The place to be before and after the Sidney Sparkles Christmas Parade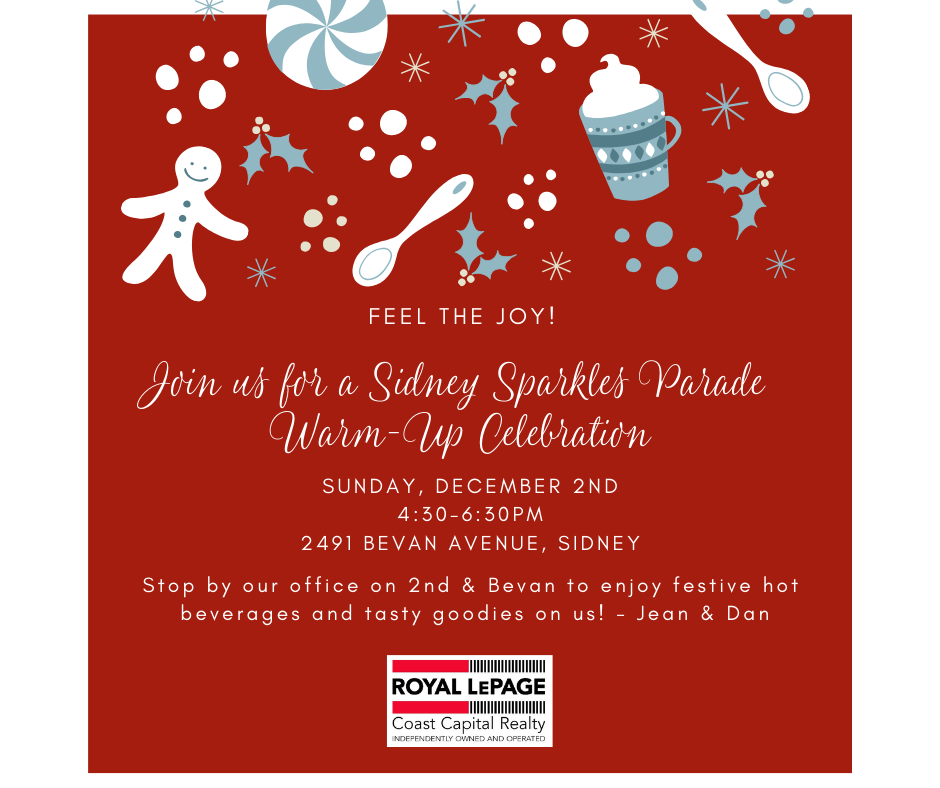 The annual Sidney Sparkles Christmas Parade tradition continues this Sunday, December 2 at 5:00 PM in downtown Sidney!
Brrrr. It's cold (and sometimes rainy) You just never know what the weather will be like on Parade day. Come prepared by packing layers for staying warm and dry.
Parade Route begins along Resthaven Drive, and turns onto Beacon Avenue. It continues to run the length of Beacon Avenue, turning right onto Second Street, and ending at Ocean Avenue. Once the parade completes its route, you can walk to Beacon and Bevan wharves, and the Sidney waterfront around Beacon Park. Here you can witness the Sail Past Lighted Boat Parade, which starts approximately15-minutes after the Sidney Sparkles Christmas Parade ends.
Best place to view the Parade No matter where you stand along the route, you'll see the parade in all its glory. Be sure to arrive early as spots can fill up quickly. The parade runs for about an hour.
Best place for pre- and post-parade warm-up Royal LePage Sidney on the corner of Beacon and Bevan is offering up complimentary hot bevies and festive goodies from 4:30-6:30 PM. Hosted by REALTORS Jean Dunn and Dan Hoff, everyone is welcome to pop by before, during or after the parade. Conveniently located directly on the parade route!
Parking along the route
While there is no parking right along the direct route, there are public parking lots nearby Click here to view public parking options in the Town of Sidney.